Gumbo
The word gumbo comes from an African word for okra. In American cuisine gumbo is a Creole stew thickened with roux and containing okra, onions, tomatoes, and a variety of meats, especially seafood and sausage.
Fun related videos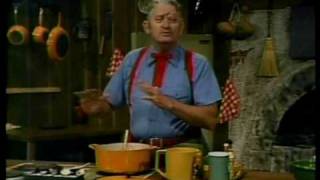 New Orleans Cajun, Justin Wilson - Gumbo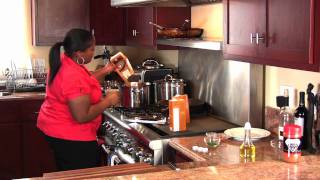 Chicken, Sausage & Seafood Gumbo for the Holidays (Cooking with Carolyn)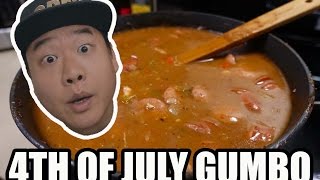 LOL EP 16: 4TH OF JULY GUMBO AND BARBEQUE!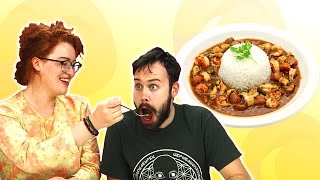 Irish People Taste Test Gumbo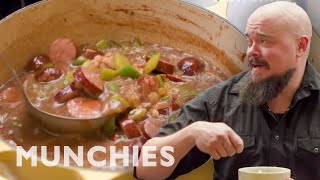 How-To: Make Chicken and Sausage Gumbo with Isaac Toups
New Orleans Cajun, Justin Wilson - Gumbo

Chicken, Sausage & Seafood Gumbo for the Holidays (Cooking with Carolyn)

Source: CookingWithCarolyn

LOL EP 16: 4TH OF JULY GUMBO AND BARBEQUE!

Irish People Taste Test Gumbo

How-To: Make Chicken and Sausage Gumbo with Isaac Toups