Griddle
A griddle is a flat cooktop surface or pan that is used to cook pancakes and other foods. Griddles may be made of cast iron, aluminum, or non-stick material.
Useful Links:
What Is a Griddle Pan? | LEAFtv
Griddling | Healthy Indoor Grilling
Fun related videos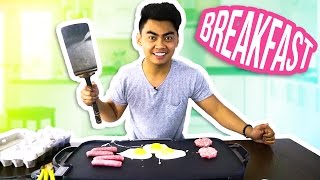 GUAVA JUICE COOKS BREAKFAST EGGS AND SAUSAGE GRIDDLE MUBANG!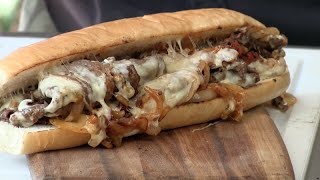 SoCal Cheesesteak Sandwich on the MoJoe Griddle! (Video Recipe)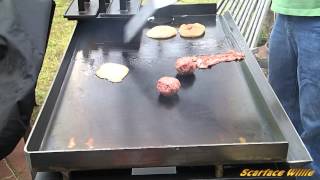 Bacon Egg Double Cheeseburger on Blackstone Griddle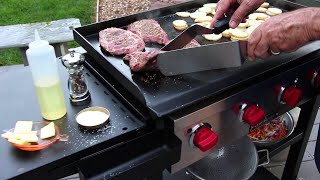 How To Grill on a Flat Top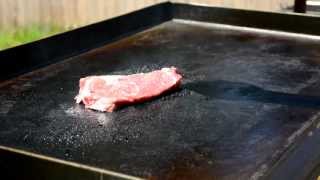 How to cook perfect steak on a blackstone griddle
GUAVA JUICE COOKS BREAKFAST EGGS AND SAUSAGE GRIDDLE MUBANG!

SoCal Cheesesteak Sandwich on the MoJoe Griddle! (Video Recipe)

Bacon Egg Double Cheeseburger on Blackstone Griddle

How To Grill on a Flat Top

How to cook perfect steak on a blackstone griddle