Blackened
A food is blackened when it is seasoned and then cooked over a very high heat to produce a crispy, dark, and spicy outer coating. A popular Cajun style of cooking, especially fish.
Fun related videos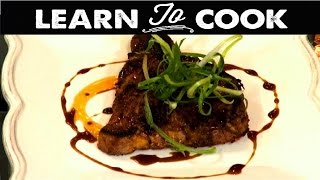 How to Cook Blackened Cajun Style Tuna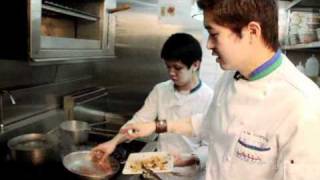 How to prepare "Blackened fish with pasta aglio olio and fish veloute sauce"
Blackened Chicken Alfredo : Blackened Chicken Alfredo: Transfer Chicken to Baking Sheet
Blackened Chicken Alfredo : Blackened Chicken Alfredo: Make Blackening Spice 1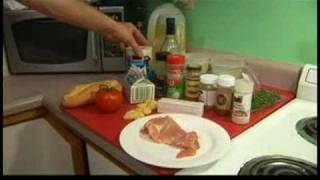 Blackened Chicken Alfredo : Blackened Chicken Alfredo: Ingredients
How to Cook Blackened Cajun Style Tuna

How to prepare "Blackened fish with pasta aglio olio and fish veloute sauce"

Blackened Chicken Alfredo : Blackened Chicken Alfredo: Transfer Chicken to Baking Sheet

Blackened Chicken Alfredo : Blackened Chicken Alfredo: Make Blackening Spice 1

Blackened Chicken Alfredo : Blackened Chicken Alfredo: Ingredients